A selection of our exceptional caviars
Discover the uniqueness and distinctiveness of Baeri, Ossetra and Beluga caviars, Maxim's de Paris.

The legend of Maxim's de Paris began in 1893 with the opening of a small bistro at 3 Royal Street in Paris.
During the "Belle Epoque" period, the modest establishment became an iconic place which attracted elegant and wealthy people.

Known worldwide, Maxim's has been for more than 120 years the legendary symbol of the French way of life which we invite you to discover through our catalogue of fine food products.

Maxim's, a symbol of celebration, elegance and finesse, offers you an exceptional choice of caviar made in France and its exceptional Beluga caviar produced in Bulgaria.
Our tips for a perfect tasting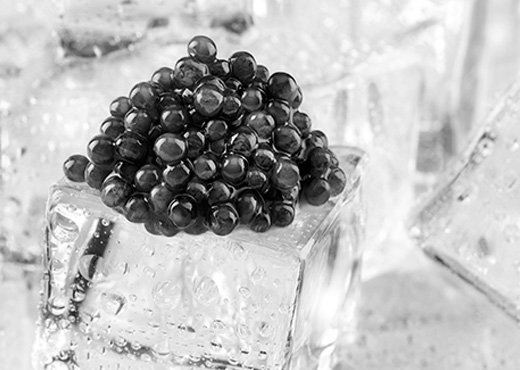 Caviar and wine : a perfect combination
Caviar is ideally eaten plain using a non-metal spoon to avoid oxidation, ideally with a mother-of-pearl spoon.
Allow the grains to melt on your tongue to feel all the flavours.
A high quality white wine such as the Puligny Montrachet or a glass of Champagne work perfectly with caviar.
Maxim's Caviar offers simple, tasty and original recipes.
Discover the great combination mashed potatoes / caviar and much more !